Electrician in Jackson, NE
Every day, from the moment we wake up to when we go to bed (and even while we sleep), we rely on electricity. It makes our morning coffee, charges our phones, and keeps us warm in the winter. While it's essential, electricity isn't something that can be fixed or installed by anyone with a fondness for DIY projects. It can be dangerous to work with and disastrous to get wrong, so you should always make sure to hire an electrician in Jackson, NE for all of your electrical needs.
At Mitchell Electric, we keep your safety and convenience in mind every time you hire us for a repair or an installation. At each stage of the repair or installation, we are careful and meticulous. We want everyone we work with in Jackson, NE to have an electrical system that is safe and up to code from top to bottom. 
Contact us online or give us a call today at (605) 232-5527 for more information on our electrical services or to schedule an appointment with one of our professional electricians.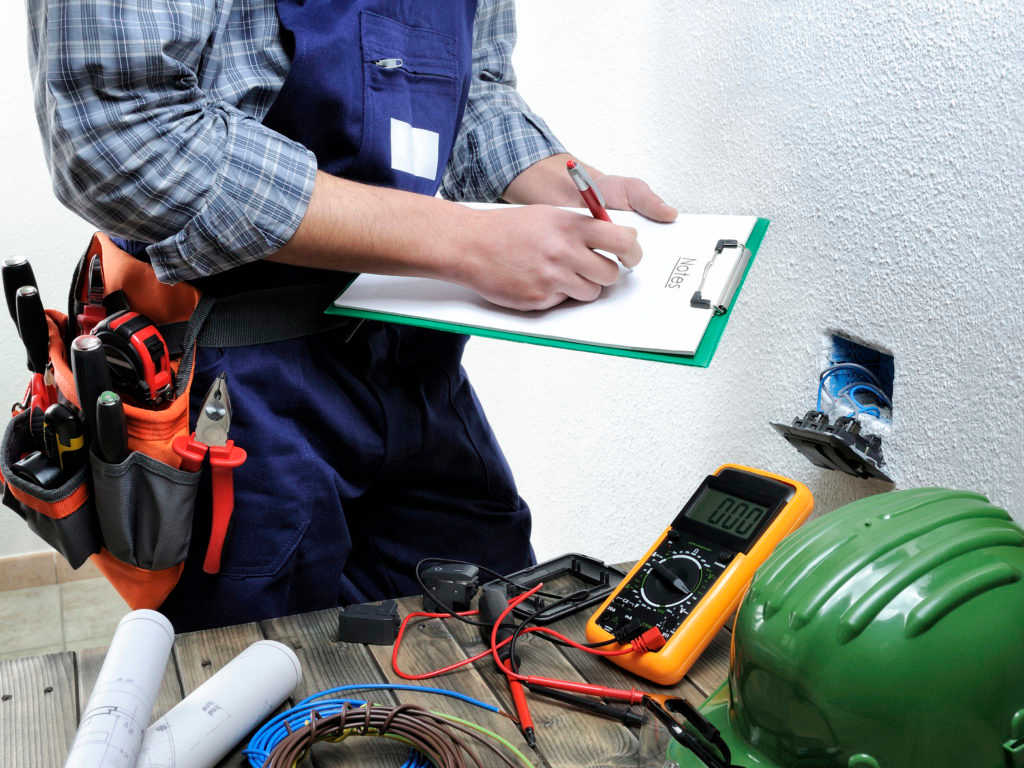 Premium Electrical Services in Jackson
At Mitchell Electric, we offer repair and installation services for your whole home. If you are looking for an electrician in Jackson, NE, you want one who is an expert at the specific installation or repair that you need. Here are just a few of the areas we specialize in. 
Electrical Repair in Jackson
When there is something going wrong with your electrical system, it's not like a broken washing machine that can wait to be fixed while you go to the laundromat. It's a fire hazard to procrastinate on electrical services in Jackson, so you need someone who will be there fast. We have 24/7 emergency services, and we can get there quickly for any electrical repair in Jackson. 
Electrical Wiring & Rewiring
Behind almost every wall in your home is a highway of electrical wiring connecting everything to your electrical panel. If something goes wrong with your wiring, it doesn't just cause a traffic jam, it can cause a fire hazard. When you notice signs of a faulty connection like tripping breakers, dimming lights, buzzing, or a burning smell, call right away. Some faulty wiring can be repaired, but you may need electrical wiring & rewiring services. 
Outlet & Switch Installation
Without your outlets and switches, your electrical wiring wouldn't do you much good! So when your outlets and light switches aren't working for you, it can be almost as bad as not having any electricity. Let us help you with our outlet & switch installation in Jackson, NE. We can install specialty outlets and switches such as dimming switches, smart switches, USB outlets, GFCI outlets, and much more. 
Need to schedule an appointment for electrical services? Give us a call today at (605) 232-5527.
Electrical Panel Upgrades
If you have an electrical panel that was put in twenty years ago, there's a good chance that it may not have what it takes to handle all of the electronics in your home. Every time you add another device, you are putting more strain on your panel. A 100 amp panel is good enough for many homes, but if you plan on having a hot tub, an EV charger, a new HVAC system, or any other big additions, you might want to ask us about updating your electrical panel to 150 amps or more. Our electrical installation in Jackson includes panel replacements and upgrades. 
Lighting Installation & Repair
Being able to turn the lights on in the morning, or whenever you need light, is a comforting feeling. So when you don't have the right kind of lighting in your home or a fixture goes out, you'll want lighting installation & repair services right away. We have options for every home that will bring a little more light to your home without making your energy bills go up.
EV Charger Installation
EV charger installation can make having an electric vehicle the most convenient way to drive. As with every electrical installation in Jackson, we take the time to talk to you and find out exactly what you need from your EV charger. We'll take a look at your current electrical system to make sure it can handle the installation, and then we'll put in your new charger.
Our Electrical Services in Jackson
If you've been looking for an electrician in Jackson that has fast services with upfront pricing and honest advice, you've come to the right place. At Mitchell Electric, we have the type of personalized and warm service that you would expect from a family-owned business. We want you to get the best repairs and installations every time, so we guarantee our services 100%. Give us a call today for more information about our electrical services. 
For more information on our electrical services or to schedule an appointment with one of our skilled professionals, contact us online or give us a call today at (605) 232-5527.