Electrical Installation Services in North Sioux City, SD
The various components of your home's electrical system all affect how reliably you can enjoy the comfort of your own home. Faulty electrical installations can damage both the new installation and other components, so you shouldn't risk going with amateurs. Instead, you can count on the licensed electricians at Mitchell Electric to handle any electrical installation in Sioux City right the first time.
For more information on our electrical installation services or to schedule an appointment with one of our professional electricians, contact us online or give us a call today at (605) 232-5527.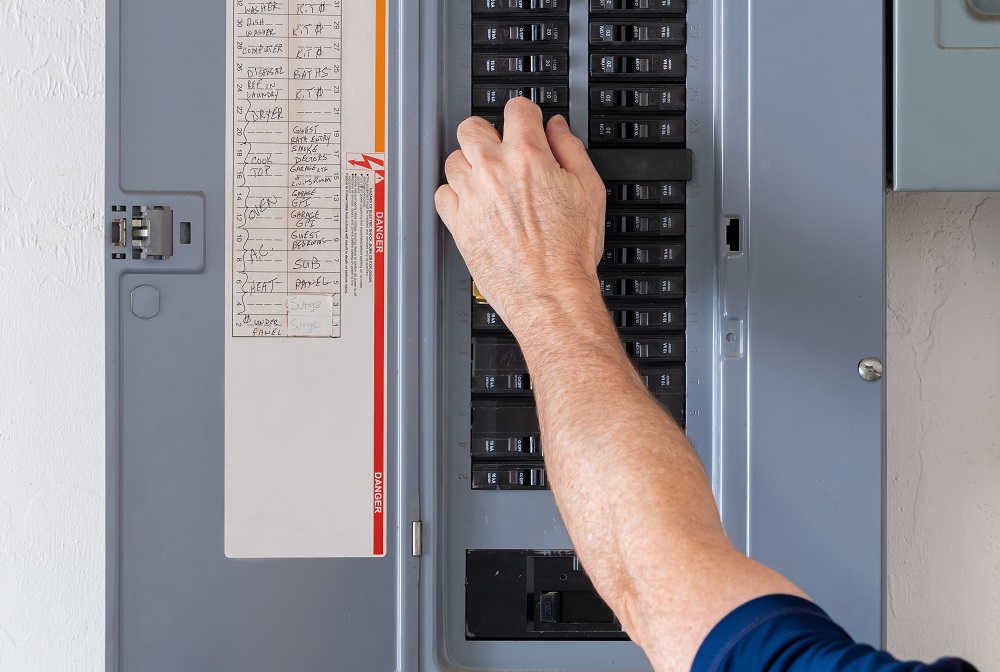 Lighting Installations
Are you looking to update your home's lighting to provide a new level of functionality and style? The team at Mitchell Electric can help find the perfect lighting installation for your home and ensure it's installed to the highest possible standards of reliability and safety.
We can provide you with any kind of indoor lighting electrical installation services. Just reach out today for the latest in:
Recessed lighting
Pendant lighting
Media room lighting
Art lighting
And more!
Our experienced electricians will be happy to lay out all of your options and help you make the best choice for your unique home. Of course, if you need electrical installation in Sioux City for outdoor lighting, we can handle that too. Whether you're looking for floodlights, accent lighting, or motion-activated security lighting, our team has what you're looking for.
We also provide ceiling fan installation service to increase the style of your home and save you money on heating and cooling bills. Our experienced electricians will determine what size fan you need to promote adequate airflow throughout your living space.
Switch and Outlet Electrical Installations
The electricians at Mitchell Electric handle all sorts of wiring and electrical installations, including switch and electrical outlet installations. We can make sure that your home has the outlets and switches needed to make your life easier while maintaining the safety and integrity of your home's electrical system.
Our electrical outlet installations feature the latest safety features like GFCI and AFCI outlets that prevent electrical faults. We also have convenient options like USB outlets and smart outlets to bring your home up to the latest standard in tech compatibility.
There's a wide variety of switches available today, from dimmer switches to push-button switches and more. Our team can go over your options and find the specific switch that best meets your needs. We even have the latest smart switches that give you the highest level of control.
EV Charger Installations
Do you have an electric vehicle? If you do have one and don't have a Level 2 EV charger, you're probably not getting the most you can out of your car. With the electrical installation service for a dedicated 240-volt circuit for your new EV charger, you'll be charging in less than half the time of a standard 120-volt adapter!
Mitchell Electric provides reliable EV charger installation to give you the fastest charge available in your home. Our expert electricians ensure that the charger is properly installed and fully compatible with your home's electrical system.
Electrical Panel Installations
Can't remember your last electrical panel installation? Well, that probably means you're falling behind on both capacity and safety features. An electrical panel installation from Mitchell Electric can increase your panel's capacity to meet your home's growing energy demands and provide the latest in safety.
Every bit of electricity that enters your home goes through it, so you need an electrical box installation that you can count on. Mitchell Electric delivers just that, with plenty of experience handling this type of electrical installation in Sioux City.
Generator Installations
Do you want to ensure that your home is protected in the case of a major storm or another severe grid outage? Mitchell Electric can install a standby generator to meet your unique needs and make power outages a thing of the past in your home. A standby generator installation could be just what you're looking for.
We can also provide you with a whole-home surge protector installation for the highest level of protection from storms and surges. This prevents grid surges from damaging the circuits and electronics in your home. Whenever a large surge enters your home, it terminates the connection and safely discharges it into the ground.
Professional Electrical Installation in Sioux City
Whether you're looking for lighting, outlet, or electrical box installation, the team at Mitchell Electric will ensure that you get the best in reliability, safety, and service. Mitchell Electric gives you peace of mind on any electrical installation with professional service from licensed electricians. You can reach out to our team today to get a reliable quote on your next installation.
For more information on our electrical installation services or to schedule service with one of our electricians, contact us through our website or give us a call at (605) 232-5527. Our electrical professionals are standing by to assist you.