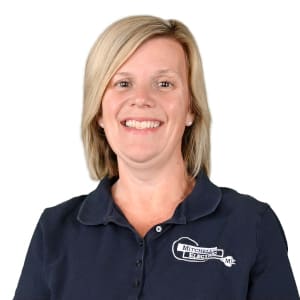 Darcie Kistner, Owner
Darcie@MitchellElectric.com
5 Years Industry Experience
Specializes in Operational and Human Resource Management
In 1999, Darcie graduated from Iowa State University with a Bachelor of Science in Business Administration. During the course of her degree, Darcie had an emphasis on entrepreneurship, a passion of her's since serving as the Assistant Office Manager of her dad's electrical contracting company. Upon completion of her degree, Darcie worked in various positions that allowed her to develop an intimate understanding of both business operations as well as human resource management.
In 2011, Darcie returned to Siouxland to not only raise her family in the community she grew up in, but also to work alongside her family creating a business that could benefit the Siouxland community. Darcie is excited to bring a new, family-owned business to Siouxland and is committed to providing an exceptional service to its residents.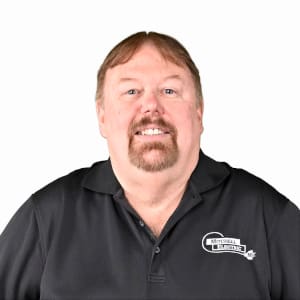 Dave Mitchell, Manager
Dave@MitchellElectric.com
40 years Industry Experience
Specializes in Design Builds
In 1975, Dave began what would become a life-long career in the electrical industry. As a successful electrical contracting business owner, Dave has been an active and supportive member of not only the IBEW Local Union -231, but also the Siouxland community. He has sat on the Joint Apprenticeship Training Committee, the Union Pension Board, the Negotiation Team, and has sat on the Dakota Valley School Board.
Dave's 40 years of industry experience has helped him to cultivate an expertise in one-of-a-kind, personalized design builds in commercial, residential, and industrial settings. He excels at not only assisting his clients and partners in realizing unique and complex electrical designs, but also at developing a personal understanding of the vision his clients are looking to bring to life.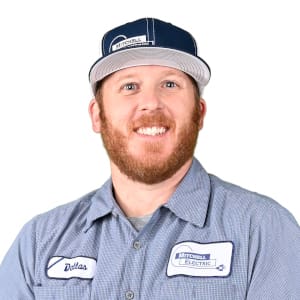 Dallas Mitchell, Foreman
Dallas@MitchellElectric.com
10 Years Industry Experience
Specializes in Energy Efficiency
As the son of a successful electrical contracting business owner, you could say that Dallas was born into the electrical trade. While Dallas spent much of his youth in and out of his Dad's shop, Dallas's passion for the electrical trade truly came to life in high school when he was able to spend his summers working alongside his dad. In 2003, Dallas began a successful college career at Minnesota State University where he participated in Student Government, volunteered at the YMCA, and helped to establish a still thriving non-profit, all while continuing to return home each summer to work with his dad.
Dallas's dream of building his career alongside his dad and sister, as well as his commitment to the Siouxland community, brought him back home to North Sioux City where he has not only used his Bachelor's Degree in Business Administration to help his family build a new electrical contracting company from scratch, but where he also continues his commitment to volunteer work through coaching youth football and basketball for Dakota Valley.