Electrical Upgrades and Updates in Sioux City, IA
While your home's electrical system and connected components are built to last, they'll eventually be due for an overhaul. When that time comes, it's vital to partner with experienced contractors to install your electrical upgrades and updates to make sure the job gets done right.
For years, Mitchell Electric has provided our clients with world-class service at excellent prices. We are a full-service electrical contracting company that truly does it all. Whether you want to increase the electrical resources available in your home or you simply need to replace aging equipment with more modern devices, we can help.
For more information on our electrical services or to schedule an electrical update or upgrade service in Sioux City, IA, or the surrounding areas, contact us online or give us a call today at (605) 232-5527.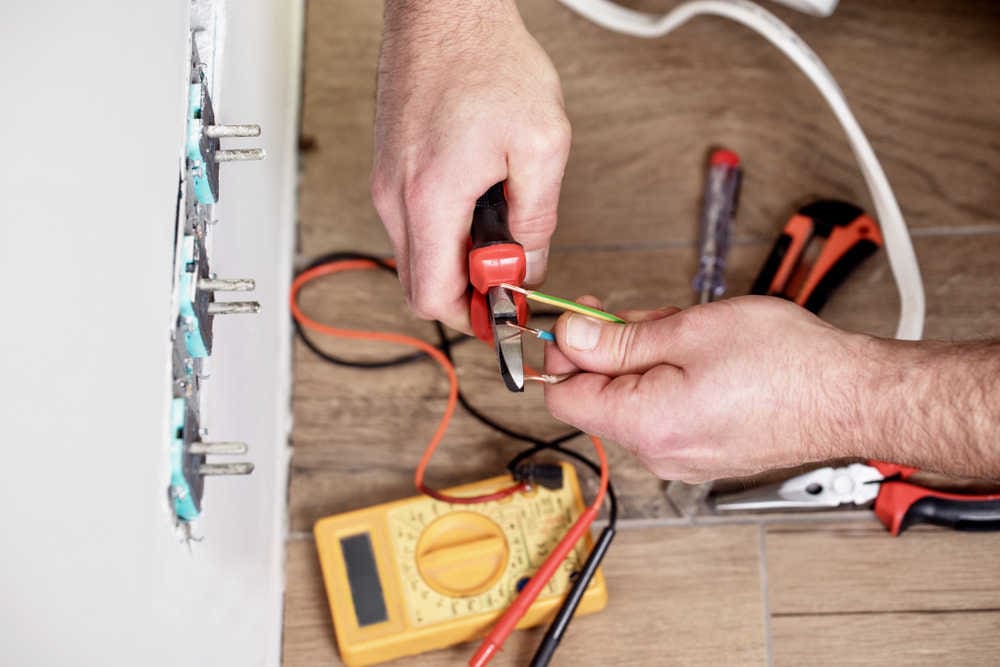 When are Electrical Upgrades Necessary?
Like many homeowners, you may be wondering whether electrical updates and upgrades are actually necessary. While electrical upgrades may be needed for many reasons, the most common factor is age. As wiring and other components of your electrical system get older, they may become unreliable. To make matters worse, outdated or faulty electrical equipment can create major safety concerns. Frayed wiring, malfunctioning switches, and other unreliable components can quickly cause an electrical fire within your home.
An electrical upgrade may also be necessary if you plan to purchase new appliances that exceed the current electrical capacity of your home. Over the last few decades, households have begun using an abundance of electrical devices. As a result, older homes may not have panels that are large enough to support all of this new technology.
Regardless of the reason that you need an electrical update or upgrade, Mitchell Electric is up to the task. We'll identify the perfect equipment for your home and facilitate a seamless installation process, making it easy to keep your home safe and up-to-date.
Electrical Upgrades We Offer
Mitchell Electric offers a vast array of electrical upgrade services. Here are a few ways we can help improve the quality of your home.
Electrical Panel Upgrades
Electrical panel upgrades are one of our most popular services. Upgrades are necessary when homeowners want to add a major appliance to their home's electrical network, such as a pool, hot tub, or electric vehicle charger.
We also perform electrical panel upgrades to replace aging or faulty devices. On average, your home's electrical panel can last anywhere from 25 to 40 years. However, if your panel is over 20 years old, it may not be large enough to support all of the appliances in your home. Upgrading your panels can ensure that your appliances are getting the power they need to run effectively.
Electrical Outlet Upgrades
While installing electrical outlets may seem like a simple task, it can be quite dangerous. That's why you should contact us for electrical outlet upgrades instead of attempting to complete the project on your own.
Our professionals can quickly and safely replace faulty or outdated electrical outlets with the latest equipment. We'll install top-quality GFCI outlets in all high-risk areas, such as your kitchen and bathrooms. These outlets are designed to cut off power flow to reduce the risk of electric shock, helping you to maintain a safe home for your family.
Electrical Wiring Updates
Outdated wiring is one of the leading causes of electrical fires in residential settings. Subpar wiring can also shorten the life of expensive appliances like computers, washers, dryers, and televisions. This occurs because damaged wires can result in power surges, which can overload these devices.
Mitchell Electric will thoroughly inspect your entire house and provide any electrical wiring and rewiring updates that are needed. Once the project is underway, our professionals will carefully install all wiring in order to maximize safety and efficiency. Not sure how old the wiring in your home is? Don't worry! We can help with that, too. We will gladly inspect your home's wiring to determine whether it's in good working order.
Light and Dimmer Switch Upgrades
Are the light switches in your home discolored or difficult to use? Would you like to replace toggle switches with more user-friendly dimmer switches? If so, then it's time to contact Mitchell Electric for light and dimmer switch upgrades.
Ceiling Fan Upgrades
Ceiling fan upgrades are a great way to add to the visual appeal of a room. They can also reduce heating and cooling costs, as they're much more energy-efficient than your central AC system. However, installing ceiling fans yourself is a pain.
At Mitchell Electric, we perform ceiling fan installation and upgrade services as well! Simply give us a call, and we'll take care of the rest.
Contact Mitchell Electric to Book Your Electrical Upgrades
Don't settle for second-rate service when you need electrical updates or upgrades in your home. Instead, contact the best and let us do the rest. Whether you need updated dimmer switches or a whole new electrical panel, the professionals at Mitchell Electric are here to help. 
Reach out to our professional staff today to discuss how we can improve your home's core components with expertly installed electrical upgrades today. Contact us online today or call (605) 232-5527 to schedule an electrical update or upgrade service in Sioux City, IA, or the surrounding areas.