Electrical Rewiring in North Sioux City, SD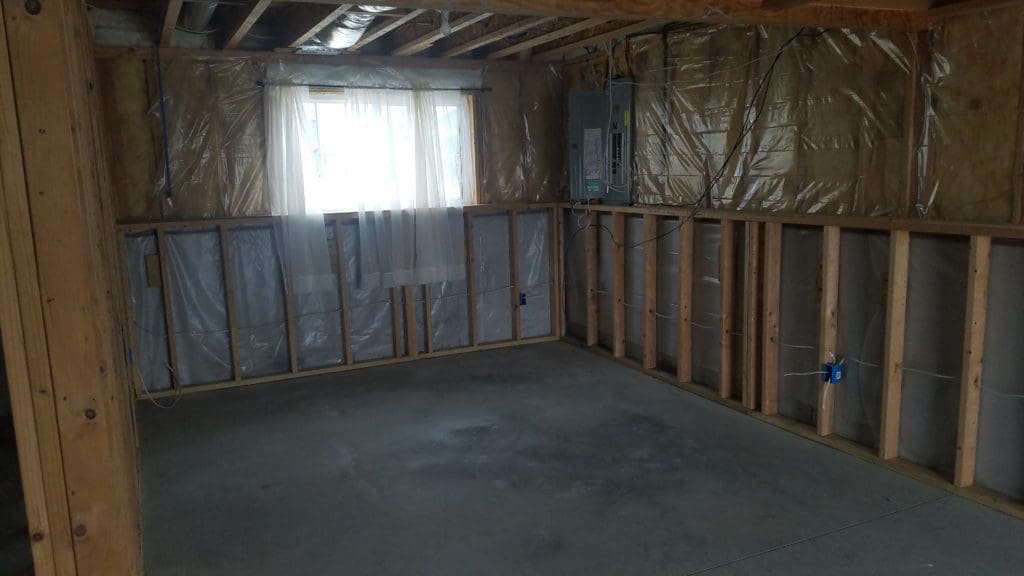 Most homeowners don't give their wiring system a second thought. As long as your lights come on and your appliances and electronics work fine, there's no reason to, right?
Well, the answer is more complicated than "yes" or "no." As household electricity demands continue to increase year after year, your home needs to be able to handle the higher power loads required for today's lifestyle.
Homes built within the last decade are more likely to be constructed with wires intended to stand up to this increased electricity usage. On the contrary, older homes often have inadequate wiring.
At Mitchell Electric, our technicians have the knowledge and the experience to handle electrical rewiring in any home in the Sioux City area. Our expert electricians can identify any issues with your home's wiring, and they'll work with you to develop a plan to replace outdated wiring with new, high-quality wires.
Reasons to Rewire Your Home
The most critical reason your home may need electrical rewiring is safety. Outdated wiring is a leading cause of house fires, and your aging electrical equipment could be putting you at risk without you even knowing it. Here are some of some common signs that you may have a problem with your home's wiring:
Your home is more than 50 years old

You smell burning from your outlets or electrical panel

Your lights flicker, or power to your appliances fluctuates

You hear strange buzzing or humming noises from appliances

You're constantly resetting your circuit breakers or replacing fuses
While any of these items could be signs you have a problem with a specific component in your electrical system, it's worth investigating your wiring system, especially if your home is older. These homes tend to have more significant wiring issues since most of them possess outdated wiring technology.
Knob-and-Tube and Aluminum Wiring
Many homeowners contact our team at Mitchell Electric about electrical rewiring because they have either knob-and-tube or aluminum wiring in their homes. Engineers did not build these older technologies to support the levels of electricity that run through most modern homes—this increases the risk of a fire.
Knob-and-tube wiring uses porcelain connectors to run wires throughout homes. While they were effective when initially installed, they can't handle current electrical loads, often blowing fuses and tripping circuit breakers.
Aluminum wiring is a much more significant concern. Although this type of wiring was only installed in homes for about seven years, homes with aluminum wiring have a dramatically increased risk of fire. Because the wires expand and contract with heat, they tend to cause problems at connections.
If you have knob-and-tube or aluminum wiring in your home, contact Mitchell Electric right away to discuss our electrical rewiring services so that you can put your mind at ease.
The Electrical Rewiring Process
Every electrical rewiring process at Mitchell Electric starts with an inspection. We'll go over your entire electrical system, look for potential issues, and assess the extent of the work we need to perform. Once your technician has finished the initial assessment, they'll discuss your options with you.
You will never be blindsided when teaming with Mitchell Electric. Our electricians always review all upcoming job details with our customers and provide them with a potential timeline in the name of transparency. Our team of electricians will also provide you with an estimate for the project—an accurate estimate!
After agreeing on the details, a team of electricians will arrive on time and ready to get to work. They'll have the equipment they need to get started right away, getting the job done as quickly as possible, so you don't have to wait to get your home back online. Throughout the project, we'll stay in constant communication with you to know exactly what our team is working on.
Once the electrical rewiring is complete, we'll thoroughly test your system to ensure that everything is working correctly. Once that's done, we'll clean up, making sure to leave your home cleaner than when we arrived.
Call an Electrician You Can Trust at Mitchell Electric
At Mitchell Electric, we're committed to helping homeowners in the Sioux City area protect their homes and families. Our electrical rewiring services are focused on ensuring that you have a safe, steady, and reliable power supply to make sure you have electricity when you need it.
When it comes to your home's electrical system, you can count on Mitchell Electric's 40+ years of experience. If you're interested in learning more about our electrical rewiring services, contact one of our experts or call us today at (605) 232-5527 for more information or to schedule a service.