Sioux City, IA Electrical Rewiring Services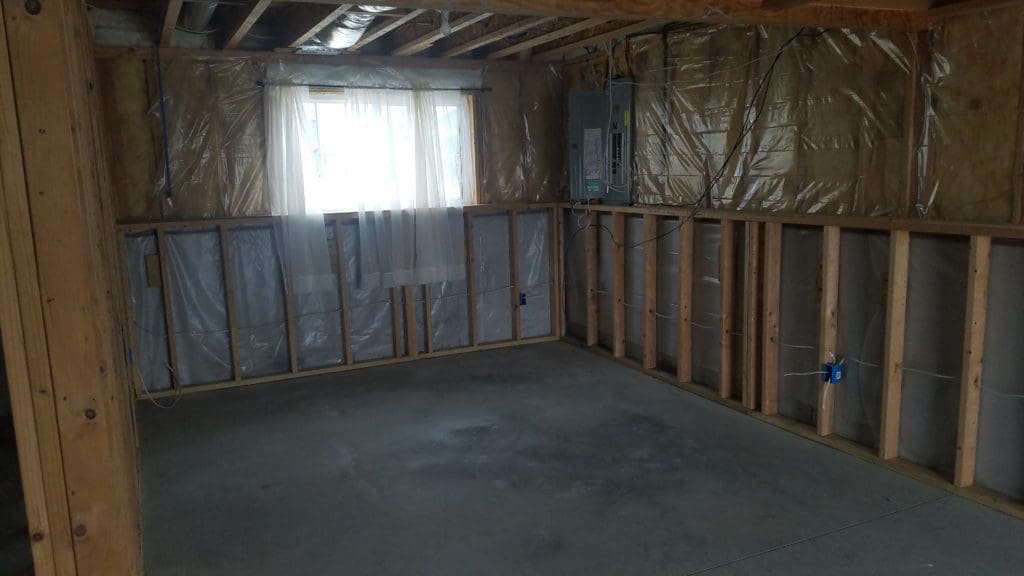 Electrical upgrades may not be the most glamorous aspect of performing home renovations, but for families living in older homes, it's one of the most essential. Older houses' electrical systems often weren't designed with modern families' needs in mind, nor are they up to modern safety codes. There's no need to wait for an extensive renovation to perform Electrical Rewiring. Instead of putting off making improvements to their families' safety and convenience, homeowners can read on to find out everything they need to know about electrical upgrades and remodels in Sioux City, IA. 
Common Reasons to Have a Home Rewired
Modern residential electrical systems are designed to last for decades, but older homes may need renovations to get them up-to-code and ensure that they can handle residents' changing needs. Modern appliances may be more energy-efficient than their early predecessors, but that doesn't make up for our increased reliance on convenient home appliances and electronics. Electrical renovations allow homeowners and their families to safely accommodate increased electrical loads and address any deterioration that has occurred all at once without the need for constant electrical repairs.
Signs It's Time to Consider Whole-Home Rewiring
Some homeowners resign themselves to making frequent repairs, while others prefer to take the proactive measure of replacing aging wiring. At some point, though, even frugal homeowners need to admit that it's time for a full electrical renovation. Here are a few warning signs it might be time to consider whole-home rewiring:
frequently blown fuses

excessive use of extension cords

inadequate lighting fixtures

hot sockets or plugs

mixes of modern and outdated wiring

ungrounded electrical systems
When one or more of these issues are present in a home, it makes more sense to have it rewired than continue addressing the same problems over and over. Electricians can update the system to ensure that everything works as intended and all family members have sufficient access to the electricity they need to maintain their modern lifestyles.
Common Electrical Hazards in Old Houses
The fact that older electrical systems often aren't up-to-code according to modern standards doesn't just pose compliance issues. It can also pose a risk to homeowners and their families.
Aluminum Wiring
Electrical contractors used to install aluminum wiring. Unfortunately, this material tends to expand and contract with temperature changes, making them up to 55% more likely to cause residential fires. Aluminum wiring was only used for around seven years, but it's important to have it replaced as soon as possible.
Knob and Tube Wiring
Some historic homes still feature antiquated knob and tube wiring systems, which feature ungrounded porcelain connectors. These systems are not capable of supporting the heavy electrical load of today's appliances and electronic devices, so they need to be replaced.
The Rewiring Process
Know it's time to hire an electrician to rewire the home, but want to know what to expect? A reputable electrical contractor will always be transparent about the work he or she is performing, but homeowners can start by getting a better idea of what's involved.
Preparing for the Remodel
Before the home's electrical system can be remodeled, homeowners will need to complete a full interview with a certified electrician. This will give them the chance to discuss problems, goals, and solutions.
To prepare for the remodel, the electrician will perform a thorough inspection of the home's electrical panel and all its wiring. Only after the inspection has been completed can electrical contractors offer accurate estimates of associated materials and labor costs.
During the Remodel
Homeowners won't have to lift a finger during their electrical remodels. Once they've signed on the dotted line, a team of electrical contractors will show up with all the materials, tools, and equipment required to complete the job quickly and efficiently. The contractors will maintain open channels of communication with clients throughout the process so they know what they are paying for.
Testing the New System
Once the new electrical system has been installed, the electrical contractors will test all the components to ensure that they work as intended. If homeowners have questions or concerns, they should bring them up before the contractors leave.
The Bottom Line
There's no reason for homeowners and their families to live with inconveniences like insufficient lighting or poorly placed outlets and dangers like increased risk of electrical fires. Instead of fixing each problem as it comes up, hire Mitchell Electric to conduct a thorough inspection and create a design for a new system. Their contractors have more than half a century of cumulative experience in the field, so they can handle anything that could come up.